Prepare for your first session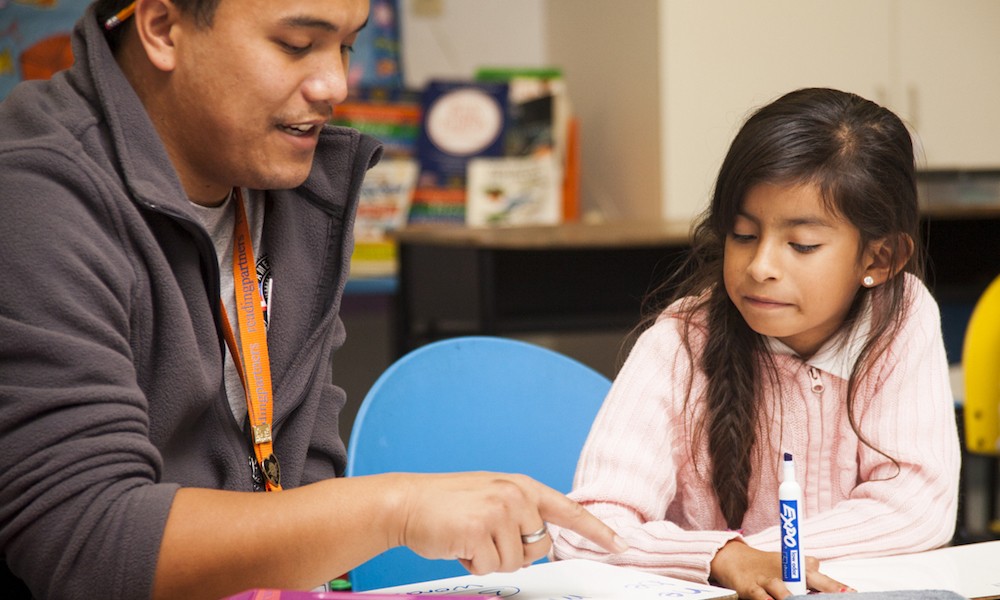 Arrive at the reading center 15-20 minutes before your first session starts. This will give you enough time to get to know your site coordinator, familiarize yourself with the reading center, learn about your student, and prepare for your first lesson.
Optional: Print and complete the get to know your site coordinator activity during your first visit to the reading center.
Lesson Zero
After you get to know the site coordinator and reading center,  you will complete "Lesson Zero," an introductory lesson which will allow you to get to know your student.
Lesson zero will start with a fun, ten minute get to know you activity.
Next, the tutor read aloud.  All lessons in Reading Partners include this step. The tutor read aloud is a great way to foster a strong connection with your student while engaging in a shared reading experience.
Complete the Take Reading Home portion of the lesson or the student's lesson plan.
Check in with your site coordinator before you leave. Always remember to ask your site coordinator for support or assistance when you need it.